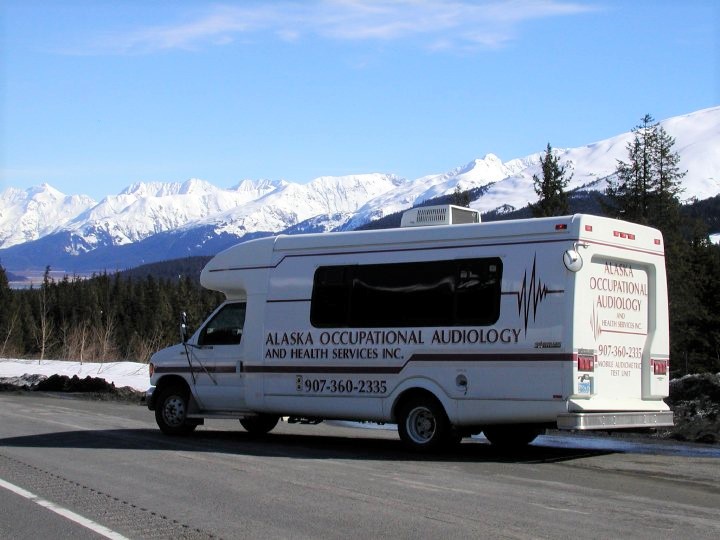 Alaska Occupational Audiology
Alaska Occupational Audiology was established in 2000 by Occupational Audiologist Sandra MacLean Uberuaga, MA, CCC-A, F-AAA, CPS/A, with a purpose to consult and assist industry in complying with hearing loss prevention program requirements. Sandra's enthusiastic devotion to hearing conservation is manifest in the company's outstanding reputation and in the continuous growth of the business.
Today, our staff of audiologists, CAOHC certified audiometric technicians and support personnel share Sandra's mission. With our extensive collective experience in hearing conservation, we are able to channel our resources and expertise into assisting industry in achieving the common goal for truly effective hearing loss prevention. An effective program will protect and preserve the hearing and quality of life of employees while also minimizing recordable threshold shifts and costly hearing loss claims. At Alaska Occupational Audiology, we also recognize that every client is unique and we strive to meet the needs specific to each by customizing our services as needed.
Alaska Occupational Audiology is conveniently located in Anchorage, near Midtown. Our large local staff of technicians and certified audiologists and our fleet of mobile testing units allow us to provide flexibility and availability for mobile hearing testing throughout Alaska.
Qualifications
Alaska Occupational Audiology has been assisting industry in compliance with hearing loss prevention program requirements for more than 20 years. In addition to maintaining a staff of certified audiologists, Alaska Occupational Audiology trains and certifies staff, including support personnel, as Occupational Hearing Conservationists (CAOHC). In this way, we are able to better assist you in all phases of our services. We pride ourselves as a nationally recognized service provider with the cost effectiveness, convenience and responsibility of a local provider
Want To Ask An Audiologist A Question?