Hearing Protector Fitting
[OSHA CFR 1910.95 (i) 4,5; MSHA CFR 62.160(a) 3, Federal Railroad Administration (FRA) CFR 49 227.115]
While noise monitoring and hearing testing are critical to the set up and evaluation of your hearing conservation program, they do not preserve hearing. When noise exposures can't be feasibly reduced to safe levels by means of administrative or engineering controls, hearing protection devices are the only remaining defense against hearing loss.
Simply providing hearing protection devices (HPD's) is not enough. Without proper fitting and regular use of hearing protectors by employees, hearing loss prevention efforts may be futile.
Our Hearing Protector Fitting serves both to meet compliance and to assist in achieving a more effective hearing conservation program.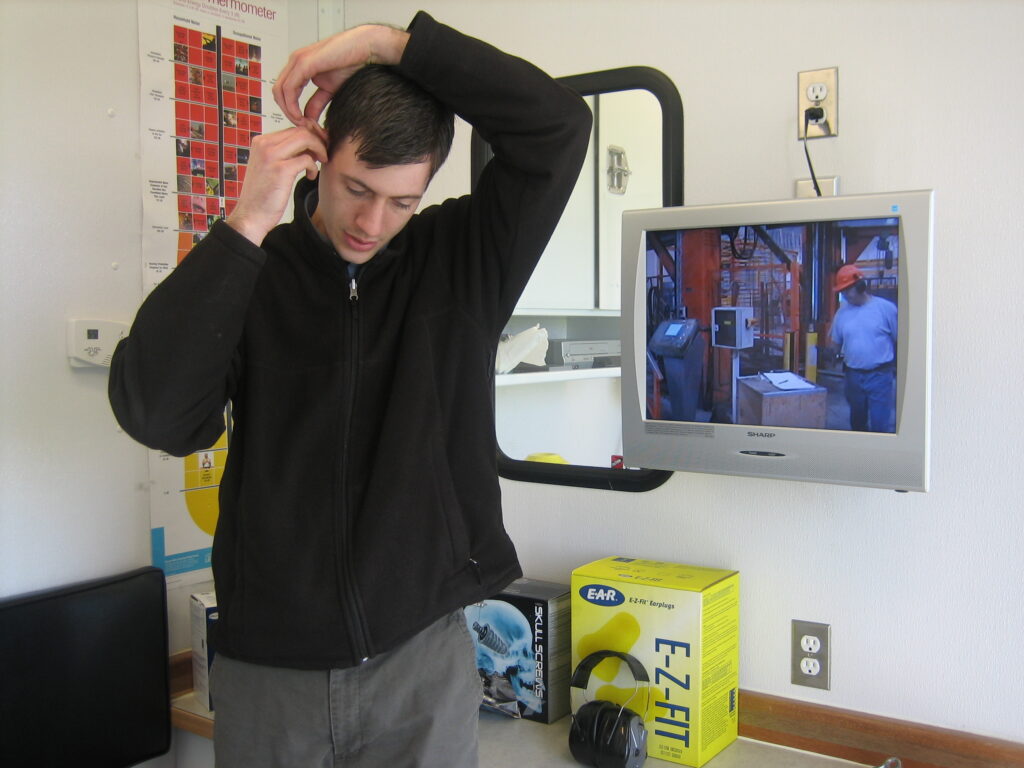 Features
Employee ability to properly fit hearing protection is evaluated before and after instruction
Individual factors and concerns are addressed:

Size and shape of ear canal
Employee noise level exposures
Employee work environment and process
Individual hearing levels and critical communication needs
Any hearing protection concerns expressed by the employee
Over/Under protection scenarios are identified

Results in more consistent and appropriate HPD use by employees
Hearing protector fit is documented for each employee
Final report includes individual reports/recommendations and general HPD selection recommendations for your company.
Can be packaged with mobile testing and training or scheduled on a separate day
Many clients pair this service with our Hearing Protector Selection and Fitting Workshop.
FitCheck
Have you ever wanted to know the actual level of noise reduction that each employee receives from their hearing protector? This objective measurement is now possible with FitCheck. Please read more about this service, which represents the "gold standard" of hearing protector fitting.